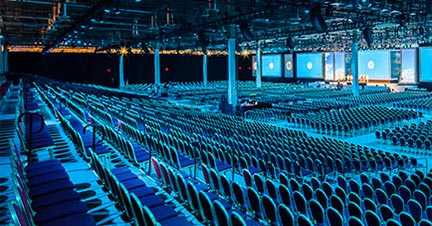 Learn about the company
SGA is the nation's leading provider of venue transformation services, providing audience risers, temporary and portable stages, seating systems and scenic set design services to clients throughout the United States. More than twenty-five years ago, SGA invented the temporary audience riser as a way to transform ordinary venues such as ballrooms, theatres and stadiums into uniquely usable spaces for large corporate and other special events. SGA is headquartered in Lansing, Michigan.
The Situation
The founder of SGA ran the business for more than twenty years along with his wife. When they were ready to retire and pursue new passions, Hadley bought SGA and worked with the existing management team to implement a growth strategy.
The Outcome
SGA grew substantially under Hadley's nine years of ownership by adding new services, entering new geographic markets and completing a major acquisition, and then we sold SGA to a larger private equity firm in 2015. This firm and SGA subsequently purchased a large competitor, T&B Equipment Co., and renamed the combined entity InProduction.
How We Can Help Your Small Company