Published May 17, 2011
"I'll Just Keep the Company..." Revisited (Again)
By Scott Dickes
---
The same intermediary who introduced the box game I described in my last post also referred me Jason Cohen's blog on the topic. Cohen sold his company back in 2007 and described his keep-it-versus-sell-it thought process in Rich vs. King in the Real World:  Why I Sold My Company.  If you are considering selling your company, but are just not sure as to when, you'll enjoy Cohen's post.
If you're not up for reading the entire blog and want a Cliff Notes primer, check out the chart below. It plainly and simply illustrates the benefits of cashing in now versus holding on for more. Locking in your gain by selling all or a portion of your company can be a life-changing event and, depending on where you fall on the $? Mil scale, holding out for more may not be worth the risk.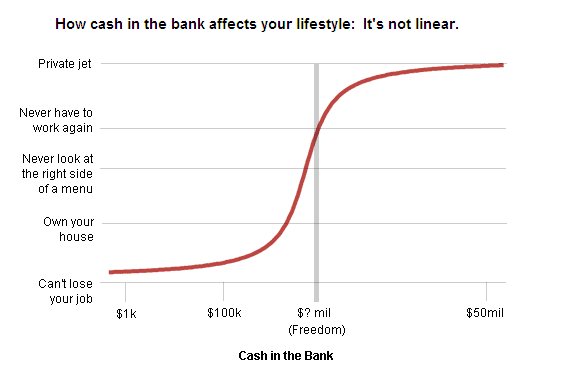 Scott Dickes - General Partner
Scott founded Hadley Capital in 1998 with the objective of bringing a professional investment strategy to the small company market. Scott has spent the better part of two decades financing and growing small companies. It's in his blood … he grew up visiting small companies on family vacations with his dad who was also a small company investor.
Scott works with Gillinder Glass, S&S, Custom Label, Harris Seeds, ISS, and W.C. Rouse, and was previously the chairman of the board of Packaging Specialists, JRI Industries and Kelatron, all former Hadley Capital companies.
He enjoys traveling with his family, flying (instrument rated pilot), rock climbing, golf, paddle tennis, and water skiing. Scott recently took up beekeeping as a hobby.
Scott is a Trustee of the Hadley School for the Blind (no affiliation). He holds a BA from Duke University and received his MBA from the Kellogg School of Management at Northwestern University. Scott and his wife have two teenage children.